Welcome to the 4th edition of Pottery on the Wheel Magazine Online. This issue features a fun and free new way to share the love. Clayfulness allows you to put a playful message on an image of a clay plate and share it socially online.


Simply submit your message along with an interesting story and some photos and I'll create a customized plate with your message that you can email, Facebook, or Pin. I'll also send you a link to a special web page dedicated to your Clayful Plate, including your story and photos so you can share it easily.


Examples of Clayful Plates
Click here to create your own.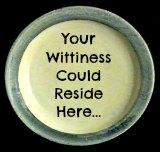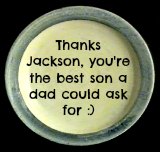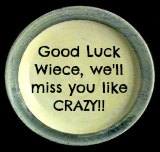 ---
If you didn't get a chance to check out the interview with Jacqui Atkin, she shared some great tips and philosophy on pottery making. She also gave some insights on where her work is headed and how she adjusted her techniques to preserve her health so she could continue as a potter. Click here to see the full interview

Also, visit the Add YOUR Two Cents page and choose 1 of 4 easy ways that you can be a contributing part of the Pottery-on-the-Wheel.com community. There is a new section where you can add photos of your favorite KILN GOD.

Finally, visit the home page to find all the FREE pottery lessons, videos, and advice at Pottery-on-the-Wheel.com

Thanks for reading, and Happy Potting.


P.S. Know a friend who would enjoy this issue? Forward it to them.